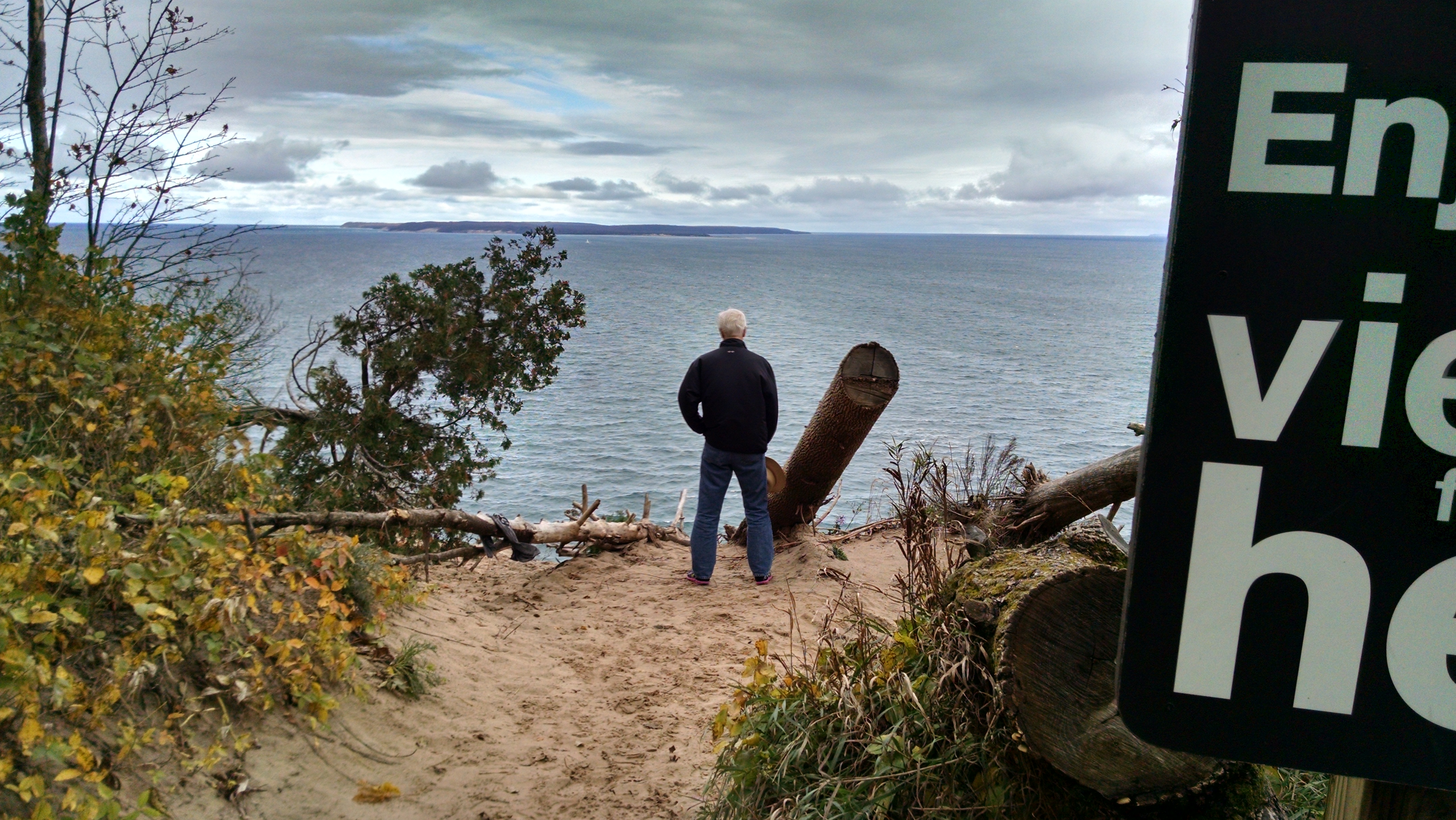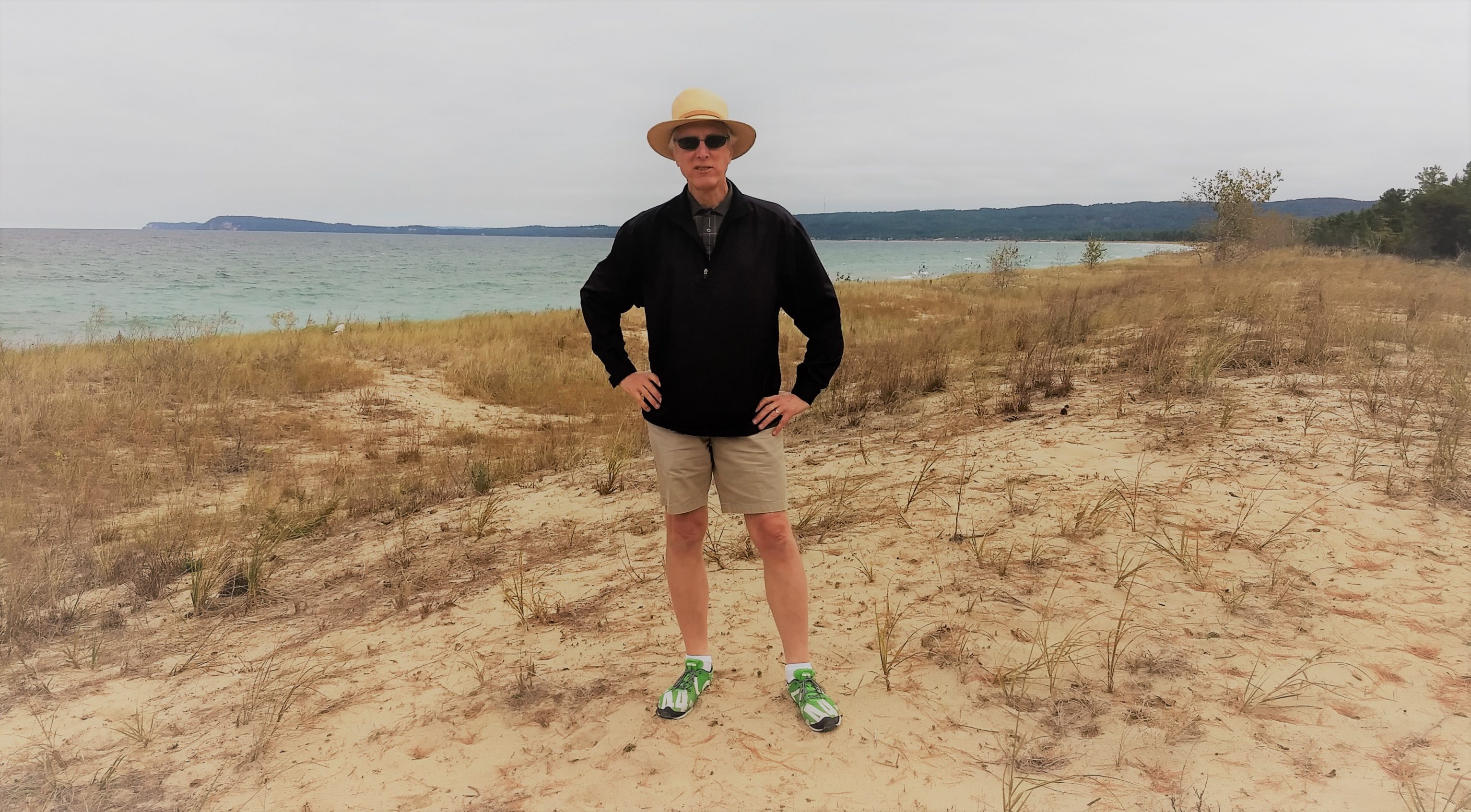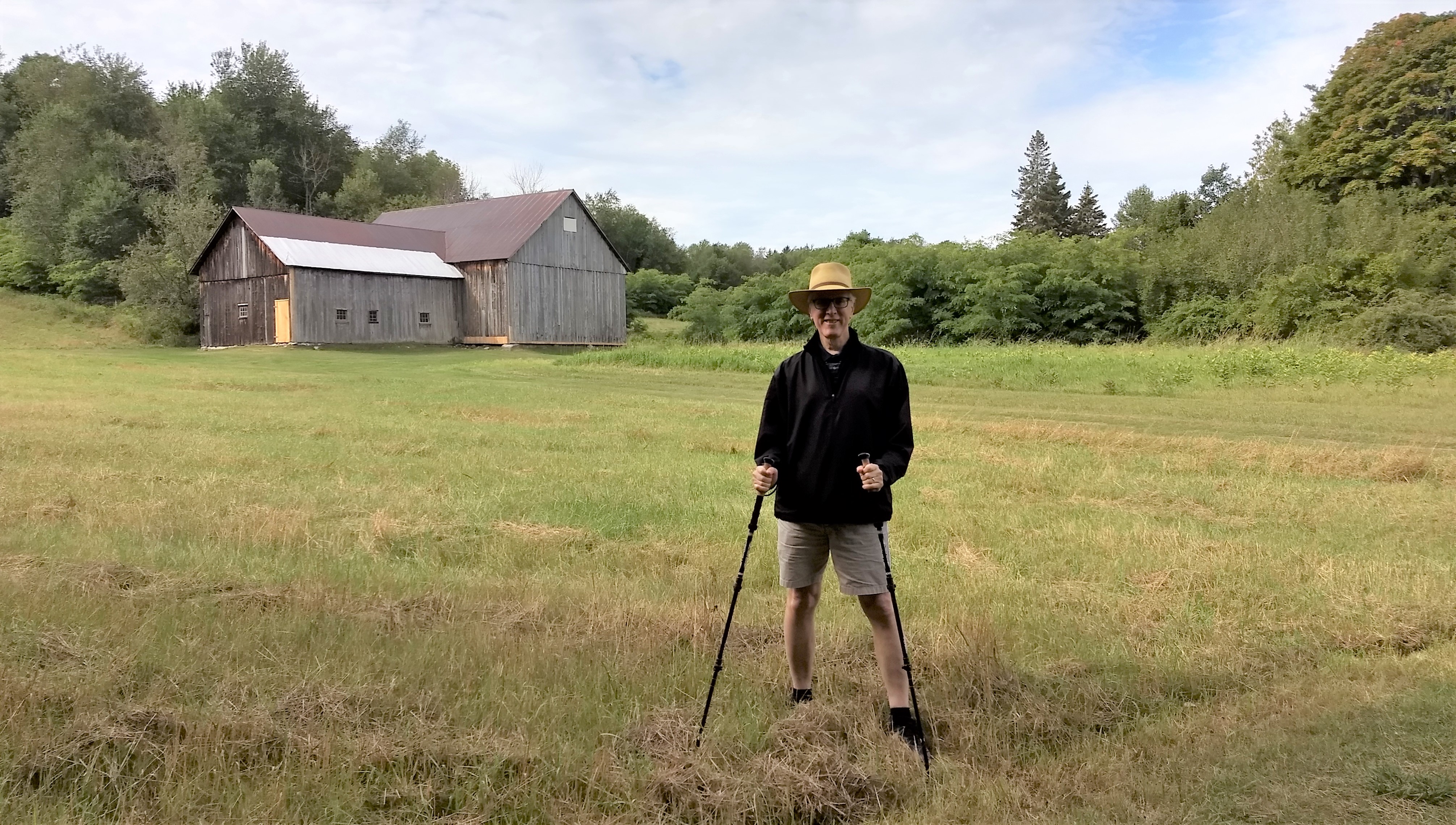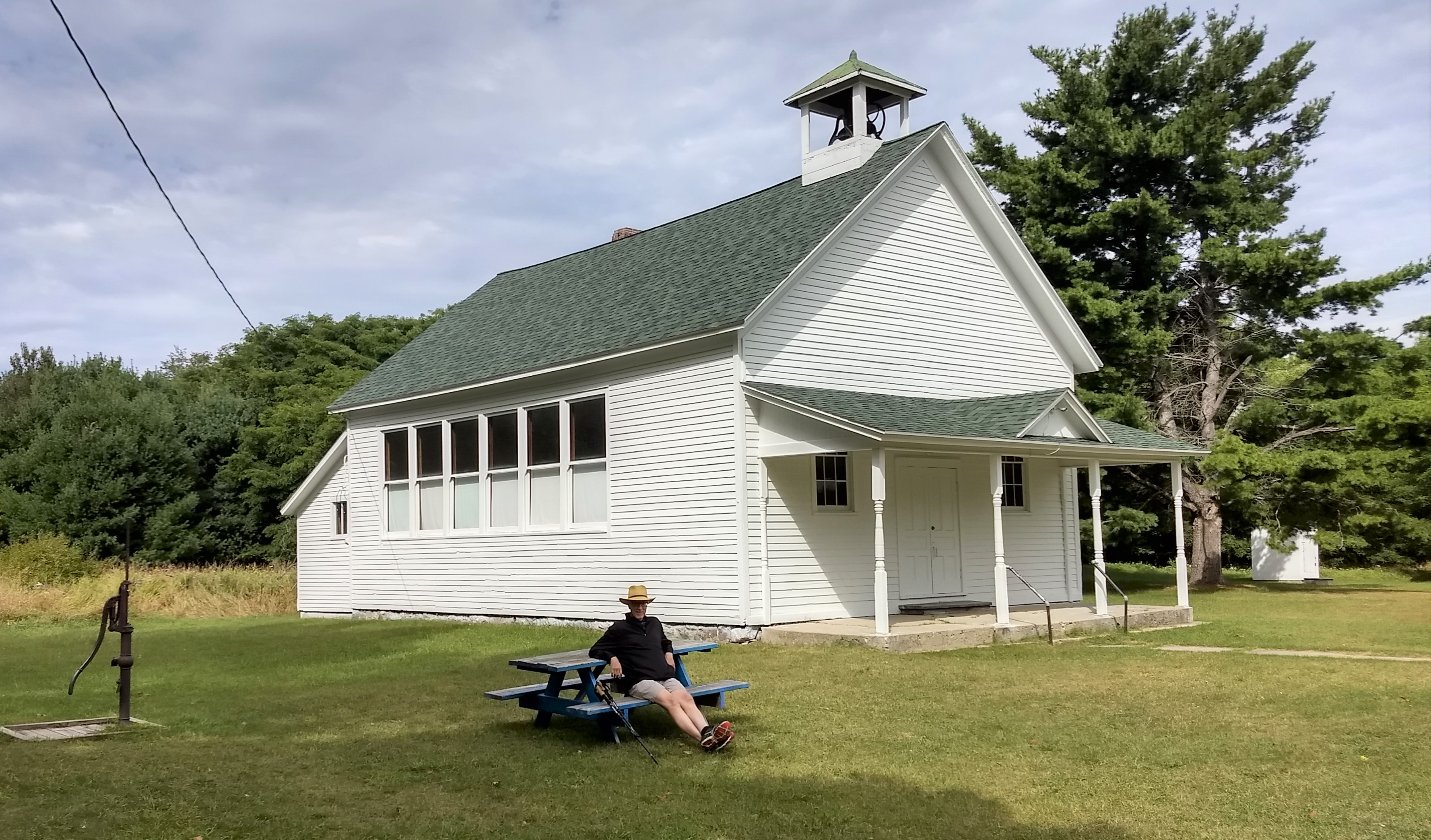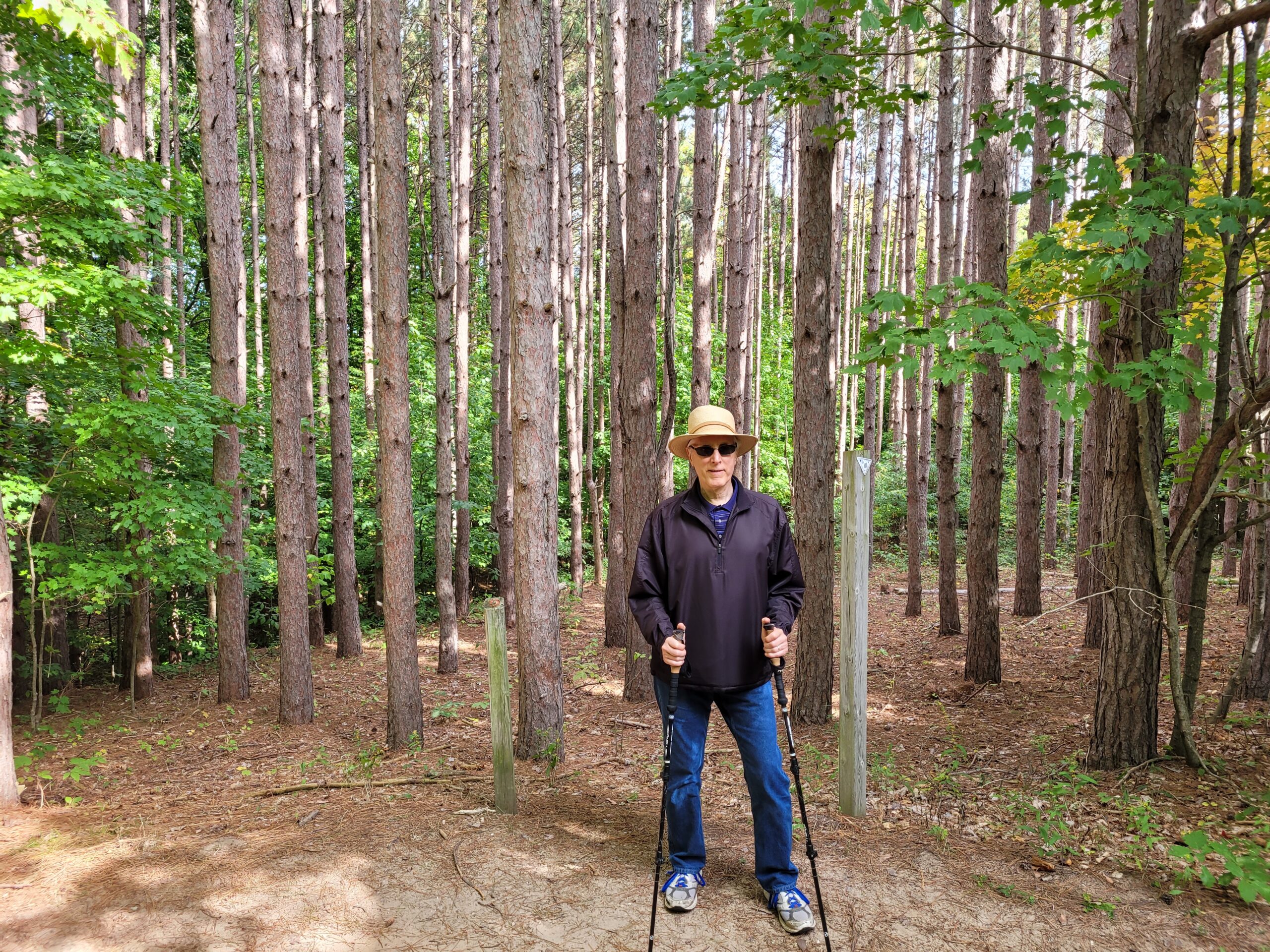 Terry Heaven Look Cottonwood Trail 2 Modified
Terry Looking Out Over Lake Michigan
Terry at Sleeping Bear Dunes Good Harbor Trail - Modified
Terry On Sleeping Bear Dunes Farm Trail
Terry Sitting at Sleeping Bear Dunes Farm Trail
Terry at SBD Farm Trail Overlook
You can listen to some of my original songs immediately below, followed by other songs and covers I've recorded.
Rather than posting released versions or professional demos, I've chosen to post recordings made in my home studio. They are not professional quality. However, they were recorded only days or even hours after each song was written. They bring a freshness not necessarily present in a professional recording.
There are several different styles here. To help you decide which ones to listen to, I've included a brief description of each and the year it was written.
I'll be posting new songs periodically, so please check back soon!
Original Songs
NEW Song! Dawn Patrol (2023) – This is a mash-up of memories from the 1960s. It might make you nostalgic if you were around then—or help you learn about the "older generation" if you came after. The music is Dawn Patrol, a sixties-style surf rock song named for surfers' arrival at the beach just before sunrise to catch the best waves.
---
NEW Song! Summer Getaway (2023) – Summer is a time to relax, recharge and forget about everyday routines. Whether you fly to an exotic locale, take a long road trip, or enjoy a "staycation" in your own backyard, my breezy song — "Summer Getaway" — is meant to evoke these precious summer days.
---
NEW Song! soulful evening (2023) – Written close to the longest day of the year, here's a LoFi Hip Hop song, written under my Hip Hop pseudonym, tbabe!
---
NEW Song! Stories In Old Pictures (2023) – The pictures shown in the video are from both my father's (Heban) and mother's (Proch) sides. All are more than 75 years old! A few include handwritten comments from the subjects. My song, "Stories In Old Pictures," is meant to evoke the feelings we get when glimpsing the long-ago lives of our families.
---
NEW Song! Early Morning Blues (2023) – You get a tour of Billy V's Bar in Rossford, Ohio, set to a song co-written by its owner, Bill Verbosky, and me back in March 1982.
---
NEW Song! Heart River (2023) – Artifical Intelligence (AI) software was used to create several interpretations of a "heart river," the name of my orchestral instrumental, in the video. It was lots of fun playing around with the AI software to get those images!
---
When I Played My Accordion (2022) – I have fond memories of childhood, school days and, later on, my first job, making new friends, traveling and much more. A common thread runs through these memories–times when I played my accordion.
---
Last Dance (2022) – My jazz instrumental "Last Dance" is the soundtrack to this film noir-style video filled with several props from the 1940s and 1950s.
---
Simply Sublime (2021) – Here's a month-by-month time-lapse of our vegetable garden, set to my classical instrumental "Simply Sublime." It begins with sparse instrumentation, builds to a sustained peak, then slowly fades away to nothing – a musical parrallel to the garden's lifecycle!
---
55 Years of Songwriting (2021) – These are short excerpts from several representative original compositions I've written between 1966 – 2021. Timelines, news of the day and other information is also included.
---
Primo Giorno Di Primavera (2021) – This is a musical rendition of spring in Italy. All of the pictures in this video were taken in early spring in Italy.
---
Ragoût Gitan (2020) – Gypsy jazz. A lively mixture of mandolin, violin and accordion in a French jazz flavor.
---
Summer Sky Blue (2020) – Early July in the U.S. midwest brings long days, lots of sun, heat waves, little rain and this playful, relaxing song to match!
---
As Best I Can Recall (2020) – Several audio snippets from years ago when I played with 2 polka bands – the Polish Kid Orchestra and the Glass Town Sound.
---
Postscript (2020) – I wrote this acoustic instrumental in September 1981. 2 acoustic guitars, electric piano and violin.
---
COVID-19 Blues (2020) – While being cooped up in a "stay at home" order during the coronavirus pandemic, I wrote this 2 minute indie/pop/rock song. Virus-free!
---
Stacked With Grit (2019) – An inspiring pop/rock instrumental with a video that showcases courage and determination.
---
Valse Mélancolique (2019) – French accordion soundtrack music in a wistful, sentimental mood.
---
Trees Without Leaves (2019) – A classical instrumental in a stark, beautiful mood, much the way trees can look in the bleak mid-winter!
---
Unbound (2019) – An indie/folk song with an ethereal, uplifting spirit.
---
1968 World Series Wrap (2019) – This jazz/rap song is a summary of the 1968 World Series and remarkable comeback by the Detroit Tigers.
---
Great Escape (2019) – Here's an upbeat French jazz instrumental featuring violin and accordion. The video consists of several photos from my brother Bill, a nature photographer.
---
Two Hearts (2019) – A celebration for couples who have been in love a long time, experiencing all that comes with that longevity. It's recorded in a traditional cajun-country style.
---
1980's Medley! (2019) – You can listen to excerpts of a few songs I wrote in the early 1980s, including songs about a traveling musician, Richard Nixon and a rockin' polka band!
---
Late Night Walk (2018) – This Americana-styled instrumental features mandolin and accordion.
---
Song Sampler (2018) – The video below has excerpts from some of the songs I wrote in 2018, including a song about our wedding, a smooth jazz tune, our favorite vacation state (guess!), and more.
---
Cafe Momus (2018) – TAXI, a music service I subscribe to, asked for "authentic-sounding Italian instrumentals that would fit under a scene with a gondola cruising through Venice, a celebratory local festival, or a hike through the Tuscan countryside." So I wrote Café Momus with my accordion in 4 days to meet the submission deadline. Within a month it had been signed by Black Toast Music for use in film, TV and commercials. It's named after the café in Puccini's opera La Boheme.
---
Snap To It (2018) – You have a front and center seat to an animated magical premier performance of this jazz number.
---
Autumn Leaves With Such A Long Goodbye (2013) – This folk song sprang from an alternate guitar tuning I learned from folksinger Beth Orton. Once I decided to make the song about autumn, there were lots of sights, sounds and smells to write about.
Lyric – Autumn Leaves With Such A Long Goodbye
---
A Rainbow – That's You (2015) – Light jazz for Diane – my rainbow!
Lyric – A Rainbow – That's You
---
Off The Map (2017) – A gently rolling, melancholy Americana song of rural living and loss. "Very well written and creative. It's intimate and personal in nature – sad yet heartfelt and heartwarming. You have a poetic soul.." – NSAI Review.
Lyric – Off The Map
---
I'm Sayin' What I'm Sayin' (2014) – I came up with the title of this traditional country song, but was struggling with the chorus when I had a songwriting session with Odie Blackmon. Five minutes after hearing the song, Odie suggested I add the line "I'm doin' what I'm doin" to the chorus. His suggestion gave me the momentum to finish the song. That's why Odie is a Grammy-nominated songwriter! Backing tracks were recorded at Gator Hole studio in Nashville.
Lyric – I'm Sayin' What I'm Sayin'
---
Rossford, Ohio (2017) – A rap song about growing up in my hometown. Updated with a new bass line and groove track. Neil A. MacKinnon III, the mayor of Rossford, heard this song and said, "I Love It!!!" What better endorsement?!
Lyric – Rossford, Ohio
---
Isn't It Grand! (2018) – This is an early 1900's story of a U.S. immigrant, based largely on my grandparents' experiences. The video is in "8mm film" black-and-white, appropriate for that time period.
---
Smashing My Hard Drive (2015) – The singer of this rock song has had one too many technical issues and is fed up with social media.
Lyric – Smashing My Hard Drive
---
Teach Me To Dance Real Slow (1989) – I had written this country waltz 7 years earlier but had little interest from publishers.  That changed after Lori LeFevre sang this beautiful vocal to update my demo. I soon had my first songwriting contract. Jacque Lynn, a singer from southern California, released the song in both English and Spanish (Quiero Bailar Despacito) versions.
Lyric – Teach Me To Dance Real Slow
---
Weightless (2016) – This would be best described as experimental/jazz.  Wrapped in a dreamy, atmospheric sound, an astronaut explains what's it like to experience space travel and especially zero gravity.
Lyric – Weightless
---
We Keep It Alive (2016) – Originally written a few months earlier under the title "Keep It Alive," the feedback I received from NSAI led to a rewrite and a new title. This is as funky as I can get!
Lyric – We Keep It Alive
---
Richard Nixon, Where Are You Now? (1980) – In June 1980, U.S. hostages were being held in Iran. Mt. St. Helens had just exploded. Some people began looking back fondly to the man who was forced to resign the Presidency just a few years earlier. Maybe he could fix things?
Lyric – Richard Nixon, Where Are You Now?
---
Early Morning Blues #2 (2015) – I co-wrote this blues number with Bill Verbosky, a friend since childhood. The Keith Richards riff seems to fit perfectly.
Lyric – Early Morning Blues #2
---
My My My I'm In Love (1983) – Duane Michaels, a longtime musician friend, recorded this country/folk song and released it internationally. I'm still receiving royalties from airplay in the Czech Republic.
Lyric – My My My I'm In Love
---
Bring Back Your Lovin' (2013) – A smooth R&B arrangement reminiscent of the 70s and 80s.
Lyric – Bring Back Your Lovin'
---
Oh Lord Make A Good Day Today (2015) – What I had intended as a Levon Helm-styled roots song turned very quickly into a gospel number. From start to finish, it only took two weeks.
Lyric – Oh Lord Make A Good Day Today
---
Other Songs
NEW Song! Lola Flexen (2023) – My recording of Lola Flexen, a British folk song written by Andy Cutting in 2017. To me, the song sounds like it's from a long time ago! The video shows scenes from the English countryside.
---
Oblivion (2022) – This is my version of Oblivion by Astor Piazzolla, the Argentinian composer and bandoneon player. The song is described as hauntingly atmospheric and a fascinating tension between happy and sad. I paired it with our vacation video from Kilauea volcano in Hawaii – a place with its own dichotomy between desolation and beauty!
---
Handle With Care (1954) – Anthony Joseph Heban ("Uncle Tony" to me) wrote a song called Handle With Care in 1954. He gave me the sheet music in the early 80s. It's a traditional country song typical of the style of the day. I knew Uncle Tony as a gregarious guy but after reading his lyric I realized he had a soft side, too. I don't know if there were any surviving recordings of his song. There is now.
Lyric – Handle With Care
---
Mary's Knocking Polka (1979) – I was on accordion with the Glass Town Sound when we played legendary Toledo polka DJ Chet Zablocki's 32nd anniversary show. This was recorded live off the AM radio broadcast.
---
Empty Fields (The Things You'll Never Know) (2017) – Brad Billmaier, my cousin's son, wrote this instrumental ditty for acoustic guitar when he was only 14-years-old! The song already has a history – it was the first song composed by a student that was performed in concert at his high school. Brad also assisted the band director with the arrangement and charting the parts for the band members. The song sounds spontaneous to me. He begins by picking one chord, soon finds a chord pattern and melody, then successively plays it with slight variations, building a casual energy. My small contribution was adding complementary bass, drum and accordion tracks to Brad's original recording.
---
Maurice Ravel: Piano Concerto in G Major – 2nd Movement (2014) – The tranquil beauty of the 2nd movement of Ravel's piano concerto hopefully comes through in my rendition. You can see Helene Grimaud play the "real thing" here.
---
Cortez The Killer (2015) – Dave Rawlings, the bluegrass/Americana guitarist, arranged this acoustic version of the classic Neil Young rocker.
---
Gustav Mahler: Symphony #3 6th Movement – Finale (2017) – In his early notes to this conclusion of one of the longest symphonies in the classical repertoire, Mahler outlined the title as "what love tells me." As an ex-tympani player, I may be partial to this movement because of the prominent tympani part.